The 1980's called and they want their recipe back!
As crazy as it may seem, I have been toting around the actual magazine page with the recipe for Easy Peanut Butter Cookies and Peanut Butter Blossoms for 26 years. I ripped it from one of my mom's many women's periodicals in 1984 and, although I've made the Peanut Butter Blossom part every Christmas, I am just getting around to baking these "Qick Fixin', Taste Ticklin' Peanut Butter Cookies". Can you believe it? This recipe escaped from my childhood dwelling, traveled with me to six other homes that I shared with my husband, and then survived a cross country move from Maryland to Texas with my four children in tow. These Easy Peanut Butter Cookies deserve to be baked, don't you agree?
The retro magazine ad, which was for
Eagle Brand Sweeten Condensed Milk
, pictures a batch of traditional peanut butter cookies along with a few Peanut Butter Blossoms. It is the cookies with the
Hershey's Milk Chocolate Kisses
perched upon them that attracted me enough to deny my if-in-doubt-throw-it-out nature and save this page for over two and a half decades. In the past instead of using the Easy Peanut Butter Cookie recipe that appears at the bottom of the page, I always used a
more traditional peanut butter cookie recipe
. I then followed the instructions that appear in tiny italicized type at the bottom of the advertisement to make my Peanut Butter Blossoms.
Perhaps I shied away from this version of Easy Peanut Butter Cookies because it requires only five ingredients, one of which is
Bisquick Baking Mix
. To me Bisquick means
pancakes
that my father makes on Saturday mornings, or
strawberry shortcake
that my mom prepares religiously every Spring, or even
chicken pot pie
that I made for my husband the first year of our marriage, but it does not scream cookies. I was pleasantly surprised to find that mixing sweetened condensed milk with
peanut butter
and then adding Bisquick and
vanilla
does result in a tasty cookie. It is a bit denser than my other recipe, but when topped with a chocolate kiss it is still divine, especially right out of the oven when the kiss is all melty and gooey. I also enjoyed this recipe's simplicity. It is perfect for tentative or beginning bakers.
So if you happen to get stranded in the year in which
Back to the Future
was released with only a box of
Bisquick
, a can of
sweetened condensed milk
, some
peanut butter
, and a bag of
candy kisses
, then you should follow this recipe for quick Easy Peanut Butter cookies. If not, use
this recipe
or maybe
this one
to make a big batch of peanut butter cookie dough. Then follow the directions below to bake them from drab to fab. Peanut Butter Blossoms are perfect for a
cookie exchange
or a holiday party. They are festive and flavorful and very much a part of this decade, sorry 1980's.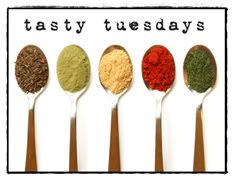 Easy Peanut Butter Cookies
(makes about 5 dozen cookies)
1 (14 ounce) sweetened condensed milk
3/4 cup peanut butter
2 cups Bisquick baking mix
1 teaspoon vanilla extract
4 tablespoons granulated sugar
Preheat oven to 375 degrees.
In a large mixing bowl, beat sweetened condensed milk and peanut butter until smooth.
Add Bisquick baking mix and vanilla; mix well.
Shape into 1-inch balls. Roll balls in sugar.
Place sugar coated balls 2 inches apart on ungreased baking sheet. Flatten with a fork.
Bake 6 to 8 minutes or until lightly browned (do not overbake).
Cool. Enjoy or store tightly covered at room temperature.
Peanutbutter Blossoms
Make a batch of your favorite peanut butter cookie dough.
Shape peanut butter cookie dough into one inch balls. Roll balls in sugar.
Place sugar coated balls 2 inches apart on an ungreased baking sheet. Do not flatten!
Bake at 375 degrees for 6-8 minutes.
Remove paper wrappers from about 5 dozen chocolate candy kisses.
Press one chocolate candy kiss into the center of each peanut butter cookie ball immediately after baking.
Cool slightly and enjoy or cool completely and store tightly covered at room temperature.
Linked to: